Just as boudoir photography celebrates femininity and self-confidence, its counterpart "dudeoir" goes beyond gender stereotypes and highlights the strength, vulnerability, and sensual side of men.
Thomas emailed me asking if there was a male equivalent to a boudoir shoot because he was getting married and wanted to offer his bride a unique and surprising gift. He'd seen friends offer their husbands beautiful albums with tastefully crafted, intimate portraits of themselves, and he'd loved the idea.
I enthusiastically responded with a big OUI and shared the dudeoir concept with him, sending him this article published by The Huff Post .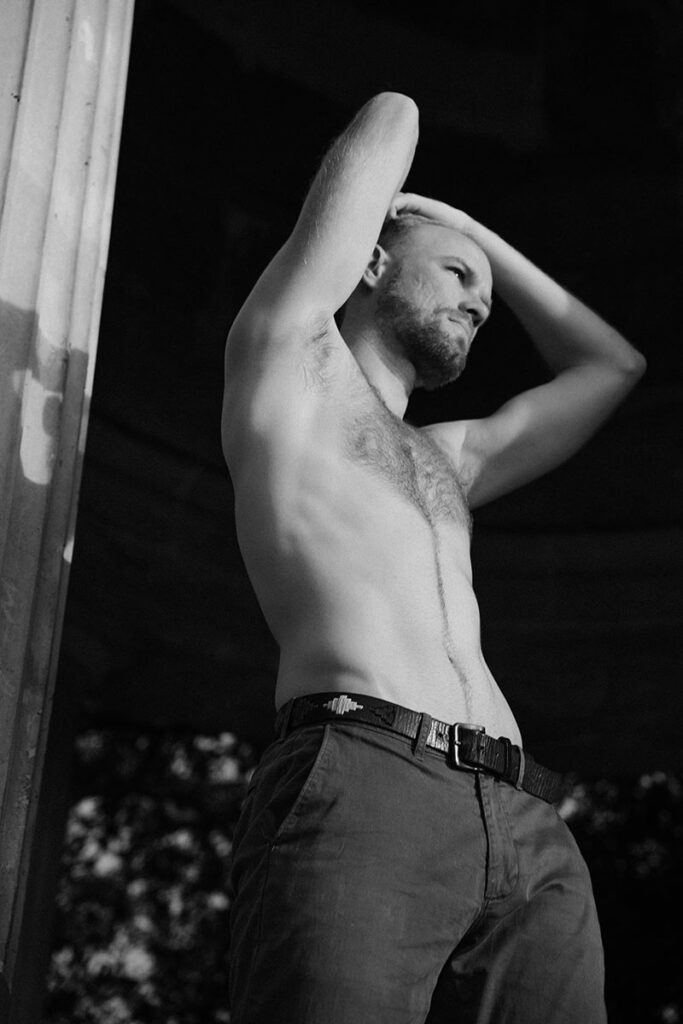 Location
Typically boudoir is associated with indoor environments, the bed, and the salon, but typically with my wonderful clients, we are thinking outside of the box and there are no rules when it comes to photography anyway. Thomas wanted something outdoors to represent his love for nature with artistic shots combining some movement and abstraction. The shoot took place on an early summer morning, around the Bois de Vincennes which is near where I live in Paris. We had THE most perfect weather, the light was stunning – it was one of those shoots where all the elements added up – location, lighting and client = perfection!
Outfits
Thomas totally understood the assignment choosing ideal outfits with natural colours to complement the setting, along with his own skin tone and hair colour. I mean imagine if he was wearing a suit (out of context in nature), or something brightly coloured (too distracting). It just wouldn't have the same effect.
The album
Dudeoir allows men to feel empowered by embracing their unique qualities, capturing moments that showcase their strengths and vulnerabilities.
Guys you deserve to explore self-acceptance and self-confidence, too! Your dudeoir portraits don't have to be the typical "Magic Mike" imagery 🙂 (they totally could though! ) We will have a Zoom call and brainstorm before the shoot to work out a visual story that suits your specific expression of masculinity.
I'd love to work with you on a dudeoir photoshoot.

If you are thinking of booking your shoot or perhaps as a gift for someone close to you, it would be my pleasure to discuss your ideas.