Bespoke Boudoir Photoshoots in Paris
Find your Femme Fatale in the City of Light
Boudoir Photographer, Paris
When's the last time you admired your own reflection? When you last felt sexy, confident, and glamorous? Contrary to popular belief, it's not just celebrities and models that get to look like a million euros… everyone deserves to feel beautiful, sensual and gorgeous — including you.
Embracing and owning your sexuality and femininity is an act of self-love we just don't do enough. But once you connect to your inner vixen, your whole world changes. Because being confident and comfortable in your sensuality is empowering. It's radical self-care that awakens the beautiful, bold, and daring version of you.
With my custom Boudoir & Ballgown photoshoots, you'll get acquainted with your inner femme fatale… and it'll feel so so good.
One of the very few female boudoir photographers in Paris, I specialise in creating bespoke photoshoot experiences that will change the way you see yourself.
A done-for-you experience where all you need to do is show up with a sense of curiosity and self-discovery… I'll provide the VIP hair, makeup and wardrobe so you look camera-ready and glamorous. I'll also give you expert direction and guidance to get the snaps that really capture you.
I devote myself to creating a safe space for your personal self-expression. So whether dressing-up or dressing-down feels familiar or foreign, I'll make sure you're comfortable the whole way through while looking top-notch.
Pictures are powerful souvenirs of our past. They tell our stories, evoke emotion, and when done well encapsulate key parts of our essence. They can also be freeing and help you reconnect to yourself.
A photoshoot with me is perfect for you if:
You are ready to empower and rediscover yourself.
They say creativity is the best form of therapy, and facilitating the magical transformations of my clients over the years has been a total treasure to witness. During our photo shoot, you'll unlock your inner artist, enchantress, and seductress, seeing yourself through brand new eyes…
You are ready to believe in your own beauty.
You don't need to be confident in front of the camera (if you are though, that's great!) to have beautiful photos taken. I'll give you as much or as little direction as you need, helping you show the version of yourself on film that feels right. You'll look and feel your best with angles that flatter and evoke your inner seductress. And you'll walk away with beautiful timeless snaps.
You are ready to connect to your inner femme fatale.
Indulge and explore your sensual side with an intimate folio of images in exquisite lingerie and accessories or simply wearing whatever you feel sexiest in – an oversized men's shirt with white knickers is totally hot!.  You'll feel daring, beautiful and sexy with perfectly risqué snaps that channel your oomph.
You are ready to explore and fall in love with Paris!
We'll capture beautiful memories of you in the most romantic city in the world. Dancing at sunrise in front of the Eiffel Tower, strolling the cobblestone streets comme une parisienne, or enjoying a croissant on the terrasse of your Parisian hotel — you'll have stunning photos of you in iconic Parisian fashion.
From all the photoshoots I ever had, Rachel was the absolute best! I don't remember when I felt so good and laughed so much and so honestly as I did with her in Paris… ~ Adriana
Are you ready to celebrate the sexy, daring, risquè version of yourself that lies within?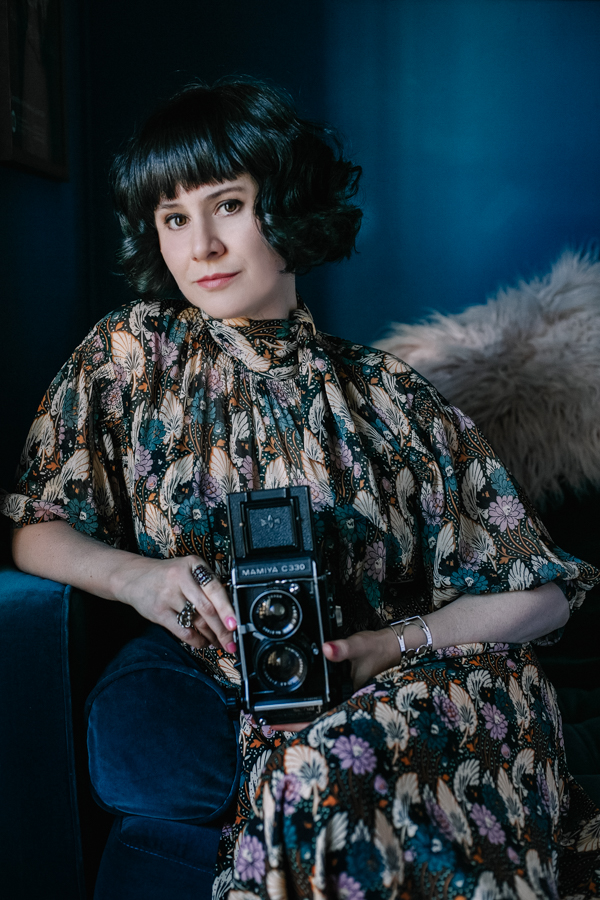 I'm Rachel, an Australian-born photographer based in Paris. I've been a photographer for 12 years and I love seeing my clients find their confidence and empowerment in front of the camera.
I love to photograph people of all shapes and sizes, all colours, all ages and from all walks of life. I especially welcome body types that do not conform to society's dictated standards. I myself have a 46 years old, mother-of-two, cake-loving, shaped body. It should be easier and more natural for us to accept our unique forms rather than aspiring to fit into a mould that society suggests as the norm.
My work by nature is inclusive so please know that transgender, gender-fluid, non-binary; LGBTQIA+ are welcome here.
I am more than comfortable photographing people who wish to explore their sexuality in a safe non-judgemental environment (yes, that means you kink and BDSM peeps).
Boudoir Photographer Paris
BOUDOIR, BALLGOWNS OR BOTH?
All photo shoots include access to my studio wardrobe with both ballgowns, cocktails dresses, and gorgeously sexy accessories to suit all sizes.
You don't need to know how to pose, how to toss your hair, or even how to laugh naturally! It's my mission to make you feel comfortable and relaxed so we can capture amazing photos of you in a unique moment of self-empowerment, designed specifically for you.
Contact Me today and start the process of booking your boudoir photoshoot experience